I just flat ran outta gas yesterday. Had to finish this one up today to get it posted.
Hopefully most of you are aware of some of these art memes. If not, ask your neighbor. They're amusing. XD
Claire is going to finish this blog post for me since I'm really fighting fatigue right now and need to rest. Be back Tuesday!
-Chris
_______________________________________________________________
Okay, so about these art memes– Chris had to explain this one to me, so I'm here to give you a basic guide to "memes of the art world." You may or may not be familiar with the "Sailor Moon Redraw" meme that circulated the interwebz a few months back. If not, it's basically what it sounds like– people redrawing Sailor Moon in a different art style. This one is my personal favorite:
Now, apparently in the world of anime/comic/cheesecake art, there have been a few other recent-ish memes that are pretty popular. The "balance a drink on gigantic tiddies" panel from a few comics back is one example. "Cute girl pulling a baggy shirt tight over her tiddies" is another. You might notice a trend here. Cinnamon is currently demonstrating the latest drawing meme craze– "Pose your character showing off how impossibly flexible she is." Based on that last panel, Ellie's twin would likely fit right in with the Spartan cheerleaders.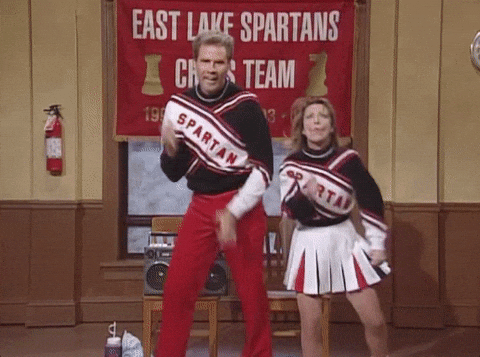 On another note, I want to thank everyone who has participated in our baby registry by purchasing an item or contributing to the registry's "diaper fund" (we are anticipating lots of poops). Speaking of diapers, another one of the items arrived today– this super cute diaper bag:
(Duckling accessory pack sold separately)
I am just blown away by the generosity. So to Tristrim M., Frederic M., Matthew W., Steven A., Scott L., James B., Dan W., and Kyle– thank you so, so, so very much. From the bottom of my heart and land-whale sized belly, THANK YOU! – Claire